What is Voice Over Internet Protocol?
In today's extremely competitive and rapidly changing business environment, decisions about adopting the latest technology and acquiring tools that will enable easy transition to future enhancements are critical to the survival of any business. Determining whether to invest in recent advancements in telecommunications is no different. One particular technology receiving significant attention is VoIP (Voice over Internet Protocol).
VoIP is one of the hottest buzz words surrounding communications technology, because it can revolutionize the way we communicate. As with the adoption of any technology, companies must take appropriate steps in order to successfully implement VoIP and reap its benefits.
Simply put, VoIP is the process of converting voice signals into data packets, using Internet Protocol (IP) to transmit voice over a data network. There are a few distinct benefits that companies receive when utilizing IP telephony.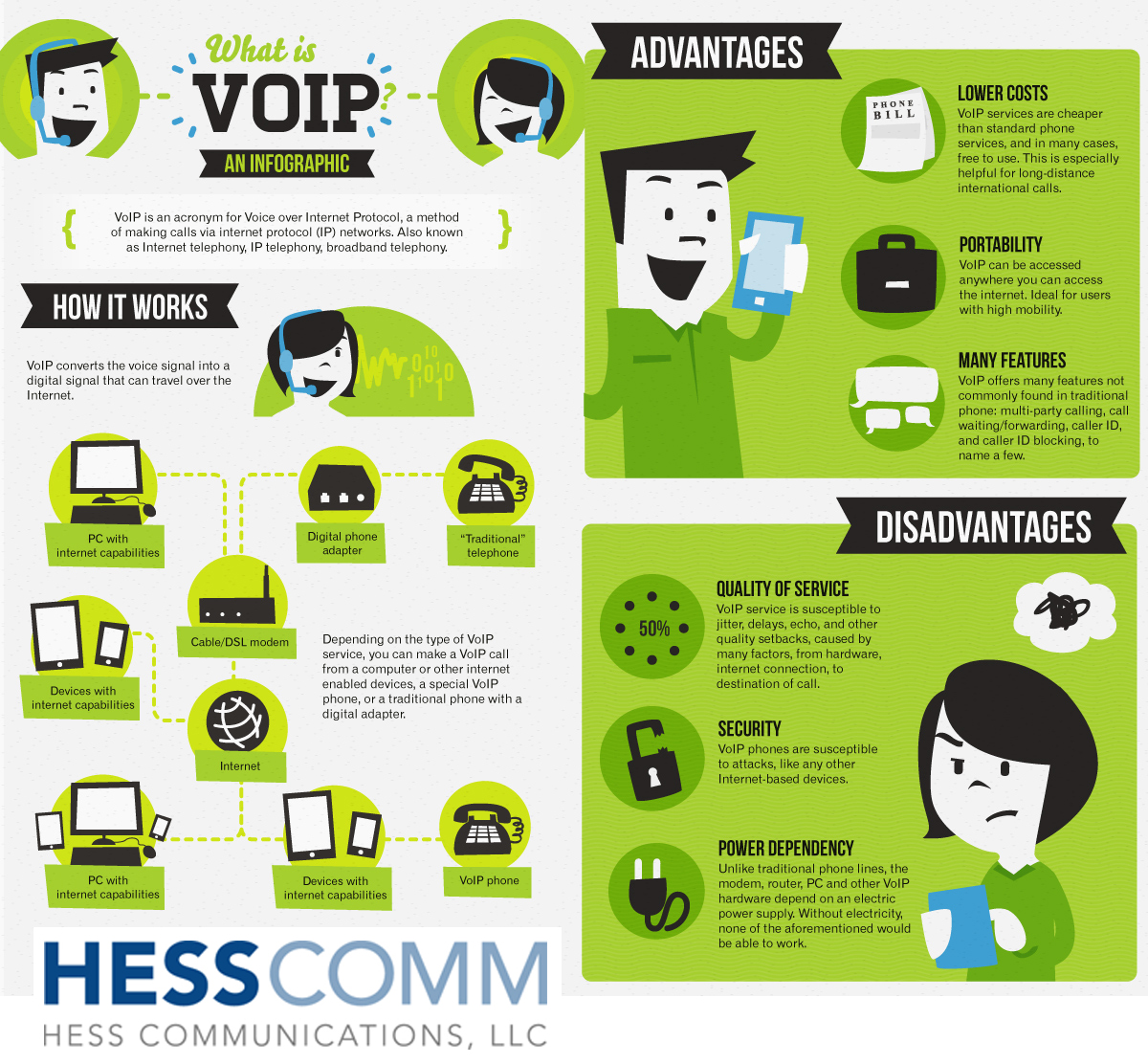 ---
VoIP Opportunities
Saving Money with VOIP!
The most widely publicized benefit of VoIP is the ability to save costs on long distance charges and to network multiple offices together.  In a traditional setting, someone would have to dial the phone number to a branch office, possibly paying a long distance charge for READ MORE
VoIP and Hosted Systems
With the cost of bandwidth decreasing, and the cost of traditional phone service increasing, many companies are looking towards Voice Over Internet Protocol (VOIP) phone systems or hosted phone systems to help realize cost savings.  VOIP phones are plugged READ MORE
VoIP Phone System Costs?
You may as well walk onto a car lot and ask "how much does a car cost?", but we can still give you a general set of parameters and ranges about VOIP phone systems.  VOIP phone systems start with Allworx and range all the way down the line.  READ MORE
What Does the PBX Cost (Phone Server)?
The brains of the operation may present the largest variable in pricing depending on the size of the implementation.  For the purposes of the article I will simplify and say the price range READ MORE